UPDATE: August, 2013
My daughter, Hannah has a terrible sweaty foot problem which leads to...you guessed it...really foul, putrid, rank, smelly feet--oh my!
We have found the most wonderful of solutions! We put baking soda, ReFresh essential oil blend and witch hazel in a spray bottle. She sprays it in her shoes at night. It's working...we don't have to burn her shoes every night any more...it was getting expensive. Just kidding! :0)
But seriously, it is working and the rest of us don't have heavenly smelling feet, either. So, we're all trying it. It works especially well for crocs!
My soon to be 2 yr. old, Judah wears his

C

rocs 24/7. I'm not kidding...he really does sleep in them! If one comes off in the night, he will wake up crying and desperately trying to find it. Go figure! I can't keep shoes on the rest of us and then I birth a child who won't be without them

!

He even cries to change a diaper because he knows he will have to remove the crocs

!
Here is the recipe I use:
Stinky Feet No More
1 1/2 tsp. baking soda
(
We are
no longer using baking soda)
20 drops ReFresh essential oil blend
top off with witch hazel
You need to shake this each time you use it.
This recipe is for a 2 oz. spray bottle. We were having trouble with the mist sprayer, so switched to this bottle with the trigger sprayer and it's working much better. It just happened to be a 4 oz.

The baking soda tends to clog the sprayer and the blend works just as well without it.
These are the oils included in

ReFresh

:
6 drops Cilantro essential oil
8 drops Citronella essential oil
20 drops Lemon essential oil
31 drops White Fir essential oil
13 drops Lime essential oil
7 drops Melaleuca essential oil
Please comment below and share what you do for stinky feet

.
I linked up to:
http://www.day2dayjoys.com/p/healthy-2day-wednesdays.html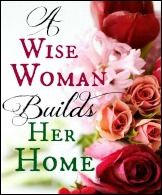 Dawn