A simple, easy to make blend for motion sickness, nausea, queasiness....
If you get squeamish just using the word "potion", have no fear... It just means a blend or drink that is

medicinal

or poisonous. This blend is FAR from poisonous and can be taken internally in a capsule (1-2 drops each).
My sister just spent a couple of days with me and we worked on a crash course for her in Essential oils! She's just starting the EO journey and wanted to learn about them before she goes back to school as a Speech Language Pathologist (check out her new blog Joy Comes in All Shapes and Sizes and facebook page Joy Comes in All Shapes and Sizes).
She knows that life will be extremely busy from now on and wanted to learn what she could and practice putting some blends together. So, that's what we did and we had so much fun!
Lora-Joy (sis) struggles with motion sickness very badly and wants to get rid of Dramamine for good. So, we started looking at the essential oils that help with nausea to come up with a simple blend for her to use.
What we came up with is amazing and super easy! She's already noticing a difference! YAY!!
It's just equal parts

ginger

and peppermint essential oils.
We put 8 drops peppermint and 7 drops of ginger in a 1/3 oz. roller bottle and then filled with fractionated coconut oil. She puts this on her wrists and back of neck and rubs clockwise on her tummy.
The essential oils of ginger and peppermint can be purchased at Spark Naturals. Use the link and code "sonshine" for a 10% discount.
Then we also put 20 drops of each oil in a 5/8 dram vial for her to take with her in the vehicle.
She puts a couple drops of Motion Potion on Flower Power to get the aromatherapy benefits of the oils and to make her vehicle smell yummy! (if you don't have any Flower Power, you need it! You can purchase these at created2fly!)
It would also be perfect in a diffuser for when you are at home or in your classroom.
or an Aroma2Go USB diffuser for your computer
Here is Lora-Joy's testimonial:
I am so excited about Dawn's new blend, Motion Potion! I struggle with motion sickness. Today during a 3 hour drive through lots of curvy roads, I did not get nauseous at all!!!!
I put several drops on a Flower Power from Created2Fly
attached to my air vent in the car, sniffed the Motion Potion and rubbed a little on each of my wrists-awesome!!!!
Make up your own blend today and please let us know if it helps! If you don't have these oils, the blend can be purchased at Sonshine Botanicals store.
Dawn

I linked up here: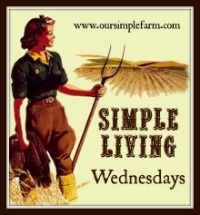 "/>