Do you suffer from cramping, bloating, back pain, mood swings during your "time of the month?"
I've found a blend of essential oils that is really working for me.
(My apologies to all the men-folk who might happen upon my blog....it's a sensitive topic, but hey, this is a fact of life that needs to be dealt with!)
This last month, I had horrible back pain instead of cramping. That was a first for me. It was very similar to the pain I have during labor and childbirth...just not to the same extent.
Thank goodness! :0) But, very unpleasant, nonetheless!
I went in search of my "trial" bottle that says PMS blend (I just added the Birch last month, but have used this blend for about 4-5 months.) and slathered it all over my lower back. It was a very busy morning for me and about 15 minutes later I thought..."hmmmm...I don't have any more pain!"
I like no pain! How about you?? :)
Most times when using this blend I put it on my abdomen kinda in the pelvic area...just wherever there is pain/cramping and at night I put it on the bottoms of my feet.
Guess it's time to share this blend with you...now that I know it's working--at least for me. So, give it a try!
1 drop Birch essential oil
3 drops Clary Sage essential oil
2 drops

Geranium

essential oil
2 drops

Grapefruit

essential oil
2 drops

Bergamot

essential oil
2 drops

Carrot Seed

essential oil
FCO
Apply as needed to trouble areas--back, abdomen/pelvic area and even bottoms of feet.
For a particularly painful time...try rubbing these oils into the abdomen/pelvic area and then lying down with a warm towel or heating pad on top.
Birch

helps with the pain of cramping
Clary Sage helps to reduce cramping, bloating and mood swings or irritability
Geranium is great for the pain and inflammation/bloating of menstruation and emotional balance
Grapefruit

helps with the water retention and tension associated with PMS
Bergamot can be an effective emotional balancer and helps with feelings of listlessness and tiredness
Carrot Seed Oil

can help with muscle pain
All of these oils can be purchased at Spark Naturals
Don't forget to use code "sonshine" for a 10% discount.
Just an FYI--It's great to carry in your pocket :0). I do!
Now available for purchase here:
Sonshine Botanicals
Birch essential oil must be used with caution. Read this post from created2fly for information you desperately need if using Birch.
Birch: A Cautionary Tale
Blend updated in October, 2014 -- Carrot Seed oil added and ratios tweaked.
Thanks for Stopping By!
Dawn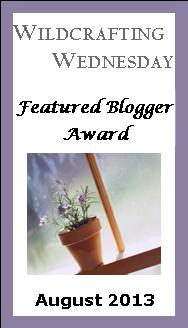 I linked up here: Tuned In Tuesday Blog Hop
and here:
Homemaking Blog Hop
Weekend Whatever Linkup #82
Wildcrafting Wednesday 100th Celebration